Sometime in May of this year, my six years old (purchased in January 2011) Sony Dash Personal Internet Viewer  (HID-C10) received a control panel update to inform me that service for the device would end in July.
The last firmware update (from version 1.7.1461 to 1.7.1526) was done on April 08, 2016, after the device had issues "downloading the main control panel" and rendered it useless.
Over the 6+ years that I had owned the unit, there were intermittent issues with Sony's backend servers that kept it inactive. But, Sony was always able to come up with firmware updates to keep the service going — until July of this year.
The Sony Dash is a small tabletop alarm clock-radio-weather/gadget with a 7″ touchscreen that sold for $199 when initially released in April 2010.  Its functionality relied 100% on the Internet, hence, WiFi (a/g) is built-in.
Aside from the beautiful design, the main attraction of the gadget, just like a smartphone, is its capability to load additional "widgets" (or, apps) via its built-in memory.  It enabled owners to stream videos and music from content providers like Netflix, YouTube, Amazon, Pandora, Slacker, Sony Music, etc.  There are also thousands of other useful widgets that ranged from the arts to zoology.
And so, one day in July of this year, I saw the dreaded firmware update – 1.7.1604– that would turn an otherwise very useful device into a door stopper.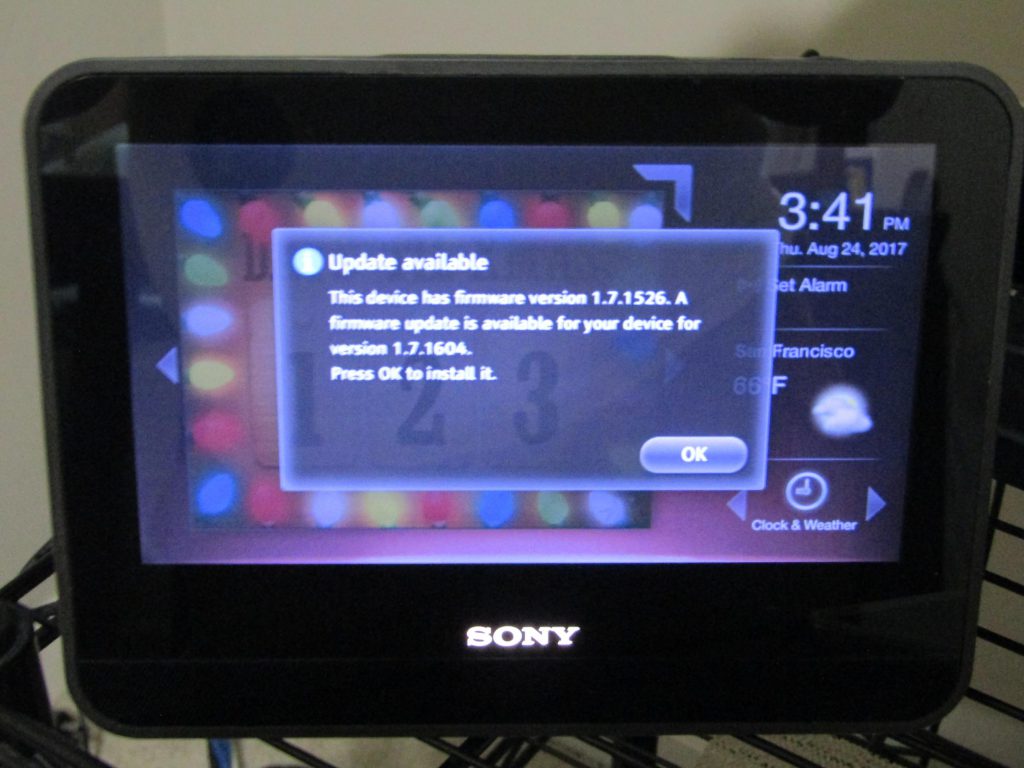 Of course, I did not do the firmware update but, instead, called Sony's customer service (in the U.S., it's: 1-800-222-7669) to ask them what to do with a useless unit.
To the company's credit, it promptly replaced a product that had reached its 'end-of-life' (aka, planned obsolescence), with a choice of either an alarm clock/AM-FM radio (ICF-C1) or a Bluetooth speaker (XB10) after I e-mailed the image of the unit's serial number.
When the replacement ICF-C1 clock-radio arrived a week later via FedEx (shipping also paid by Sony), I grabbed the Dash that sat atop one of my stereo speakers – still with the 'Update available' screen- and yanked out its power supply.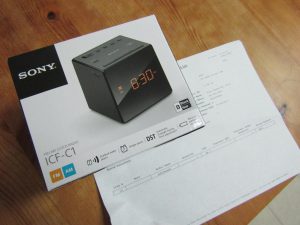 Meanwhile, somewhere in the coastal city of San Diego, California, a guy had been very busy writing code to port the Dash (running firmware 1.7.1526) to make it work with Chumby.com's server(s) after Sony's May software update alert.
Chumby (now, operated by Blue Octy, LLC) is a small company behind a line of very affordable "Internet viewers" similar to the Dash. In fact, the Dash runs on an OS that was simply modified from the Chumby OS.
Finally, in early August, Blue Octy released the software patch (but only for the Dash HID-C10 model) that resurrected some Dash units.  The patch is chumby-HIDC10-1.0.0.zip.  It could also be downloaded here.
So, if you have an HID-C10 Sony Dash, just make sure that your unit is running firmware 1.7.1526.  If you had accidentally installed firmware 1.7.1604 and bricked the unit, simply revert back to firmware 1.7.1526 via the instructions here before applying the patch.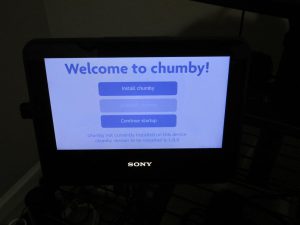 If you applied the patch correctly, you should have restored some usefulness to your Dash such as the clock, weather, and a few radio stations.  A $3 monthly subscription fee would enable one to get numerous apps as well as multiple channels on this gadget that — simply, refuses to go away.