Sorting out my tech stuff in the attic for spring cleaning, I was surprised to discover a cache of old MP3 players.  Among them were five (5) Rio 500s made by Diamond Multimedia in the late 1990s.  They all came complete with odd-looking (smaller than a standard 5-pin Mini B) USB cables together with some old batteries.
Why I had 5 of them I had totally forgotten. Excitedly, I put on a fresh Duracell AA battery into one of them and slid the switch on. The unit's small, rectangular (1.5″ x 0.57″) screen glowed a warm blue hue and the first track in the playlist appeared.  This thing still works!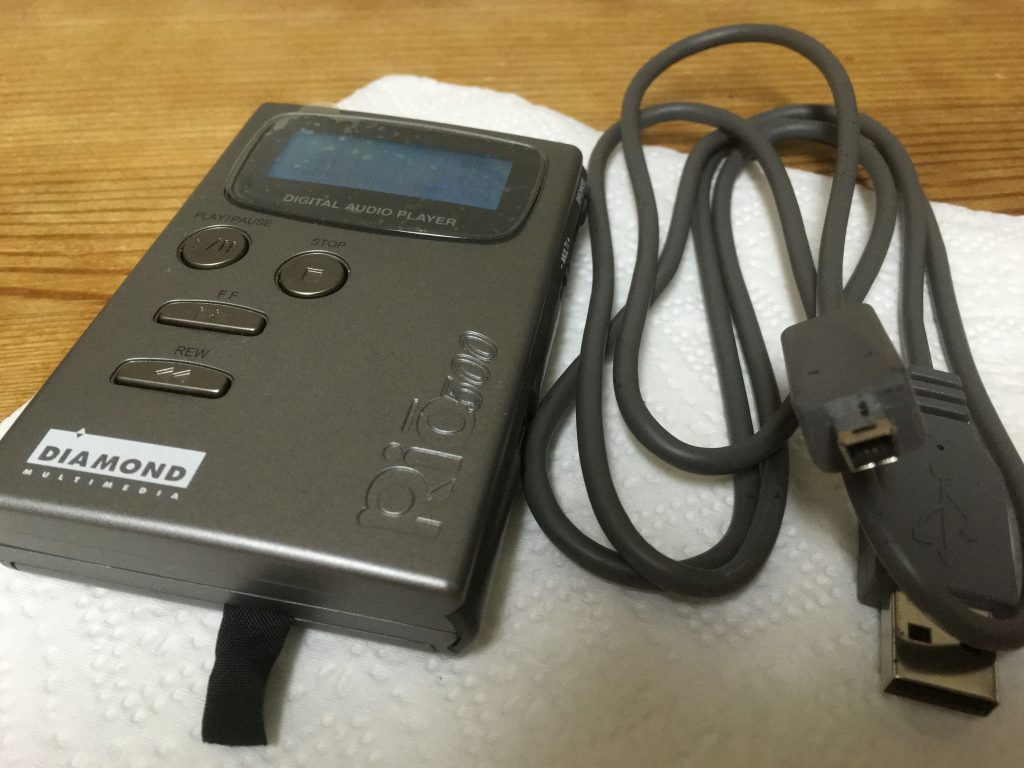 The Diamond Rio 500 Digital Audio Player was one of the early MP3 players that tried vainly to simplify the intricate and sometimes confusing domain of digital music transfer and rights management until Apple's iTunes hit the jackpot in 2001.
Released in 1999 for about US$270, the sleek 3.5″ x 2.75″ x 0.6″ gizmo (just slightly thicker than a deck of playing cards) came with 64MB of memory built-in, a SmartMedia card slot for expansion, a minimalistic design, RioPort Audio Manager software and, most importantly, a USB interface.
Note that RioPort Audio Manager was a Windows-only interface when it was released.  It would take three (3), ex-Apple software engineers, to port it for the Mac (worked well under Mac OS 7.x to 9.x) that same year and called it SoundJam MP. 
SoundJam, the company, was eventually bought out by Apple in 2000 and whose codes would eventually result in – you guessed it correctly– iTunes 1.0.
Today, there is still a slew of digital audio players that eschew iTunes yet are still so easy to use because of the USB cable plus the fact that computer OSes had become so much better —just drag and drop your audio files!
So, the Rio 500 has a USB interface and I have the original USB cable, so transferring a few MP3s using the latest versions of Windows, Mac OS, Linux or even Chrome should be easy, right?
The trouble with goodbye is hello. Or, should that be, "hello again"?
The trouble with trying to use old technologies using modern tools is the accompanying hassles that naturally come with them.
No, the Rio 500 won't simply come up as just another USB device after I connected the unique USB cable on any one of my latest computers.
It only worked -transferred a few more MP3s- after I was able to get hold of an ancient Dell Latitude (with a vintage Pentium 233 MMX CPU) laptop -luckily, with a solitary USB port–  that operated under Windows ME (Millennium Edition).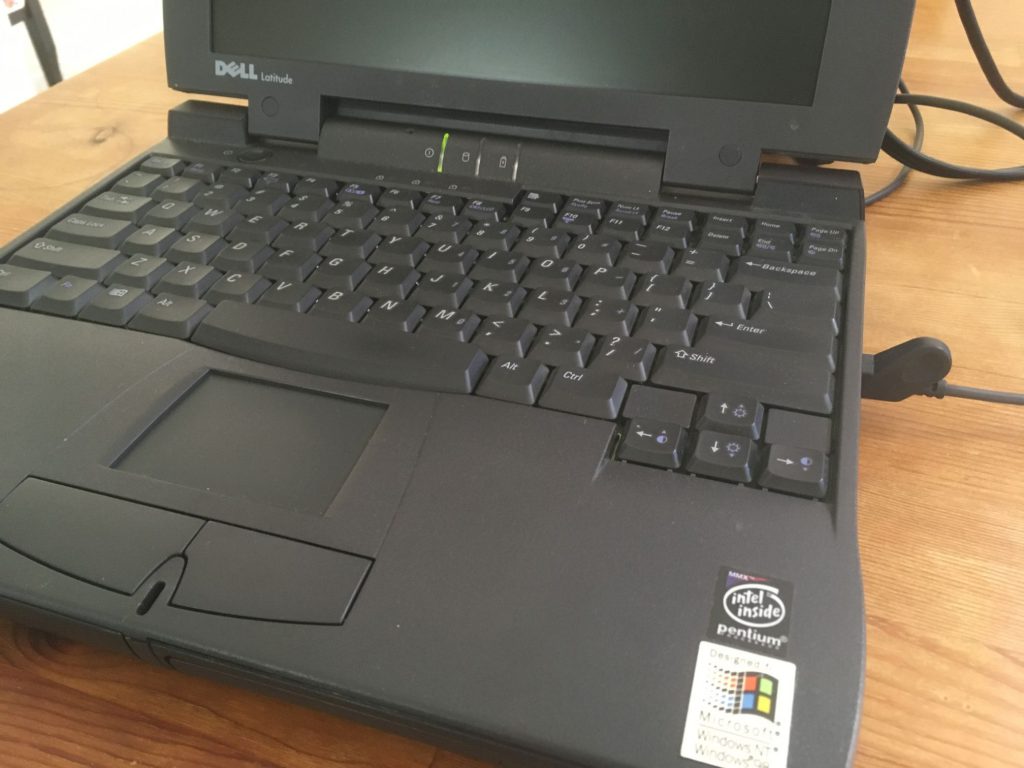 And, thanks to a software called RIOsitude (v3.12) that was provided by the open-source community, I was able to transfer a few MP3s to the vintage player via USB.  Back in 1999, an MP3 player holding about 20 songs (at 128 Kbps bit rate) in its internal memory was impressive enough.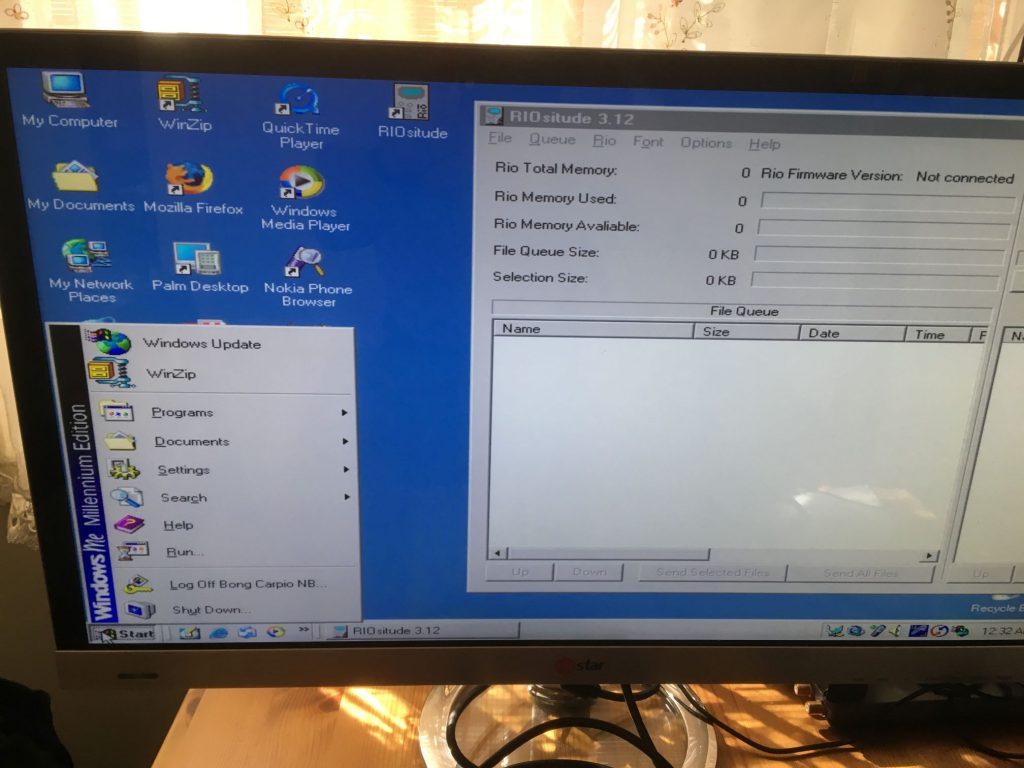 Today, most portable gadgets are designed for 'planned obsolescence' and that is why it's always nice and fun to rediscover technologies of yesteryears.
While my 6th-generation iPod nano -released 2010-had been out of service for almost 3 years now after the tiny built-in lithium-ion battery inside gave up & trying to open it up required the skill set of a world-class surgeon, this 20-year-old music player still works.
As long as you have the right tools, there's a good chance that those gadgets that were made 20-30 years ago- or, even older- would still be operational today.
Besides, what MP3 or high-resolution audio player today uses an AA battery as its power source?

 
Notes: You can download the English version of RIOsitude (v 3.12) as well as the USB drivers for Diamond RIO 500 MP3 player as a zipped package here. Please note that these would work only under Windows 98, ME & Windows 2000.