If you're a hard-core music enthusiast but still listens to your collections on your phone, then, you're missing out a lot.
And, if you're an Apple fanboy still buying songs through the iTunes Store and listening to them through your iPhone or iPad, then, you're simply paying a hefty premium for the brand.
Songs bought from the Apple store are encoded in Apple's version of the venerated (especially during the Napster years) MP3 format, AAC (Apple Audio Codec). It is streamed at 128 kbps bit rate with a sample rate of 44.100 kHz.  AAC (and, MP3) is a 'lossy' format but is very popular due to its small file size as a result of compression.
Although you could rip all your CDs to a lossless format within iTunes using ALAC (Apple Lossless Audio Codec), the resulting files are huge and are playable only in, of course, Apple's devices.
FLAC (Free Lossless Audio Codec) is an open-source musical format that will give you bit-perfect copies of CDs.  Not only that but also supports 'tags' that enable you to retain artists, album covers, lyrics, etc., on the format.
With FLAC, you're not only getting half the space occupied by a CD with no loss in quality but you're also going to be able to get up to 24-bit at 192 kHz of music.  That's studio-master quality.  Clearly, MP3 and AAC are no match for FLAC.
Rare is the true high-definition audio enthusiast that listens to his FLAC collection on a smartphone.  For Android phone users, even with the rock-bottom prices of microSD cards these days, it's just so obvious that smartphone makers are just too focused to make the camera features better.
And for iPhone users, it's going to look ugly if you want to stick-in a Lightning-capable microSD card adapter to expand the memory capacity of the unit as there's no memory expansion slot on those phones.  And, the saddest part of all, you can only transfer pictures and videos using the adapter –no music files.   Apple simply wants you to pay $970 for their top-of-the-line unit with 256 GB built-in.
But even most high-end smartphones from Samsung and Apple don't have the top-tier, audiophile-grade chips to support FLAC at 192 kHz/24-bit nor they offer native DSD (direct stream digital) decoding which is the best way to listen to streaming music.
While high-quality audio always comes with a price, this doesn't mean that you'll have to break your piggy-bank.  So, what are the cheaper options?
For content, there's nothing that will beat allflac.com.  The U.K-based music website has one of the cheapest rates around and you'll be surprised to find some of the songs that you can't find elsewhere including the iTunes Music Store.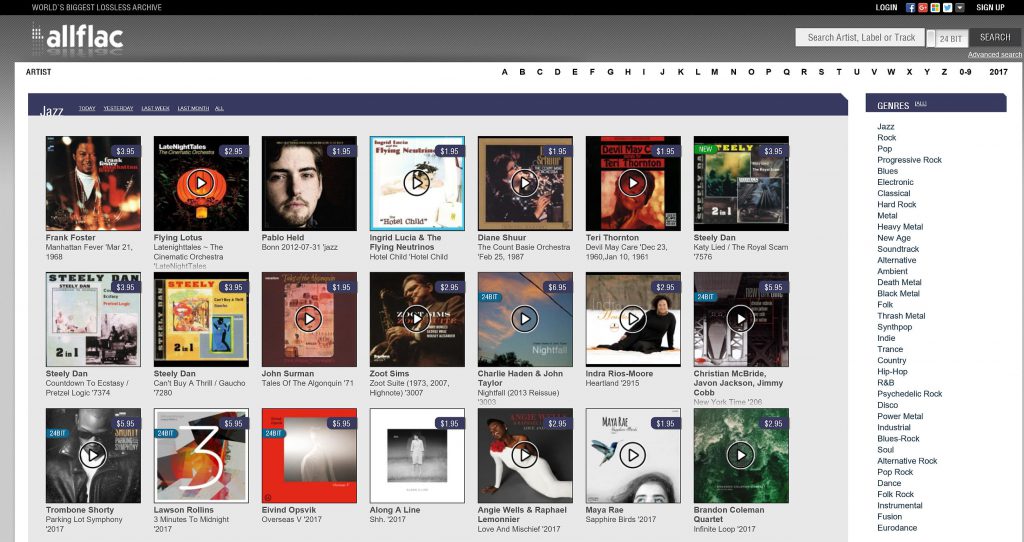 What's more, not only they have albums for as low as $1.99 but you can also download them in either FLAC, M4A, and MP3 (or, all) format.  There is no membership fee and you can fund your account for as low as $10 with no balance expiration.
There are a handful of high-definition audio players available especially in Asia, Europe, and the North American markets including the Kickstarter-funded, Neil Young-backed PonoPlayer as well as from well-known companies like Sony, Onkyo, Pioneer, and others.
But one company stands out because of its low price without sacrificing quality: FiiO. 
Highly recommended to budding audio enthusiasts with limited budgets would be the FiiO X1 (2nd generation) model.  It retails for US$120 but could be had for as low as US$80 discounted if you shop around.
It's a mid-entry model but surely not lacking in features found in their more expensive ones.  Most importantly, it supports microSD cards up to 256 GB or approximately 8,700 plus FLAC songs (at 30 MB per song).  That's a lot of studio-master quality tunes to keep you in the groove.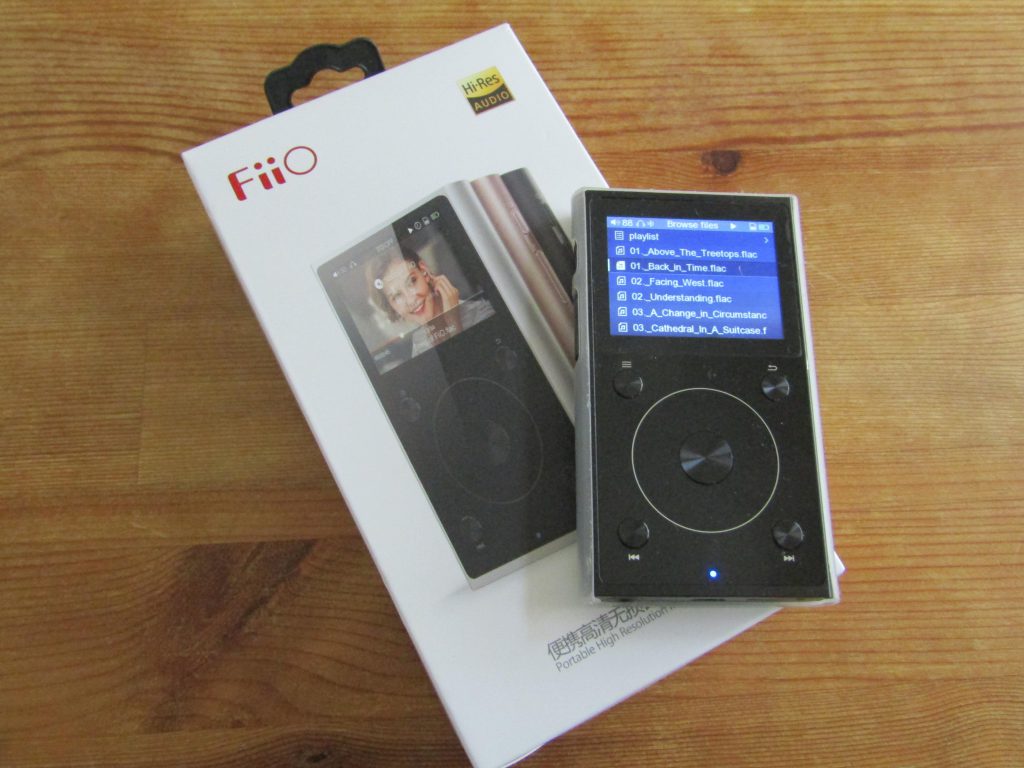 The company's catchphrase is "Born for Music and Happy" and, indeed, you'll be more than happy once you had listened to some of your music collections – in the FLAC format.  Of course, using one of their portable high-definition players.
The difference in sound quality will astound you.