Old habits die hard and R/C flying is one of them.
Since I caught the aerial remote-control bug during my almost 4-year stint in Saudi Arabia in the early 80s, I had really never forgotten this sometimes expensive hobby.  They say that in the heart of hearts of adventurous people lies the extreme desire to fly like birds.
R/C flying had come a long way since the days of gas-powered COX engines and radio controllers with telescopic antennas –with small banners attached to them that denoted the radio frequencies.
In today's world dominated by computers, software, cell phones, and other Internet-connected devices, it comes as no surprise that the hobby of R/C flying had also evolved to take advantage of them.
Today, you no longer need a dedicated controller to operate an R/C device –a smartphone and the appropriate app will do it for you.  Changing crystals (to change radio frequency transmission) inside the transmitters are so passé –almost all new R/C these days have Wi-Fi built-in (mostly, at 2.4 GHz) and utilize that same wireless frequency to connect to the smartphone.   Bluetooth is also built-in for pairing with a dedicated remote controller for easier flying.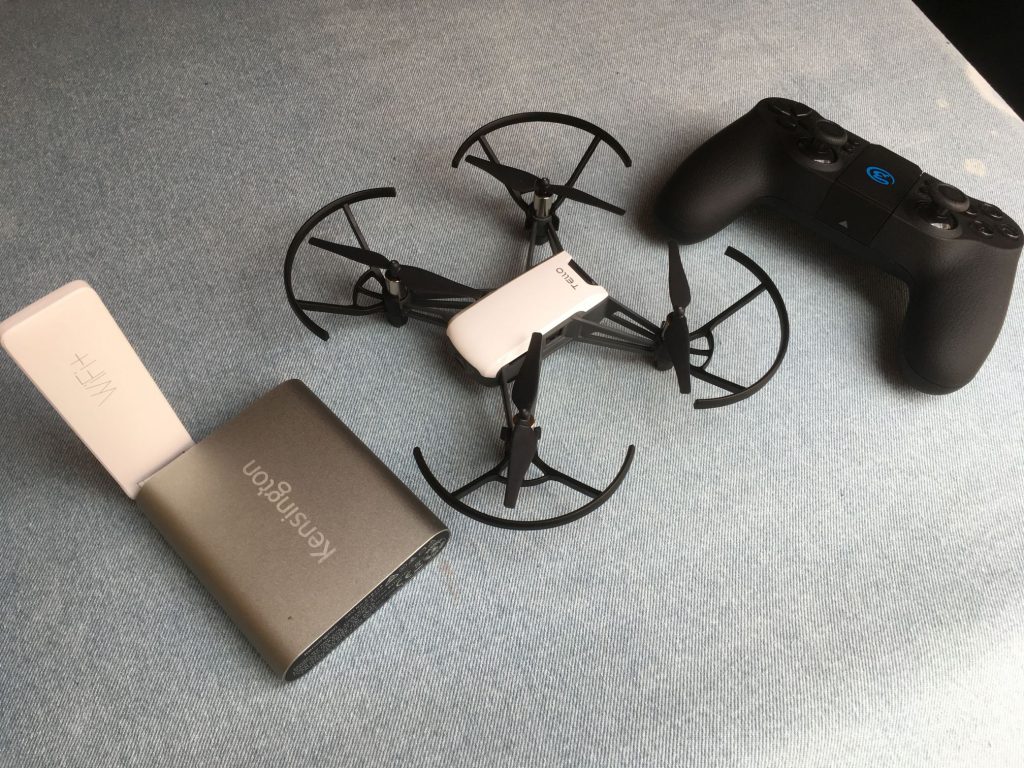 More sophisticated but expensive models incorporate a GPS, 1080p, or 4K cameras propped on small but high-end gimbals as well as a gaggle of extras for easy maneuvering even at long-range distances.  Not to mention longer flight times as well as apps with sophisticated features.
Currently, a Chinese company called DJI dominates the aerial R/C market and had relegated the term 'R/C' into something more futuristic — 'drone'.
The drone market had literally exploded in the last six or so years after amateur and professional photographers alike had made them an essential part of their toolkits to take visually-stunning aerial photos and video footages.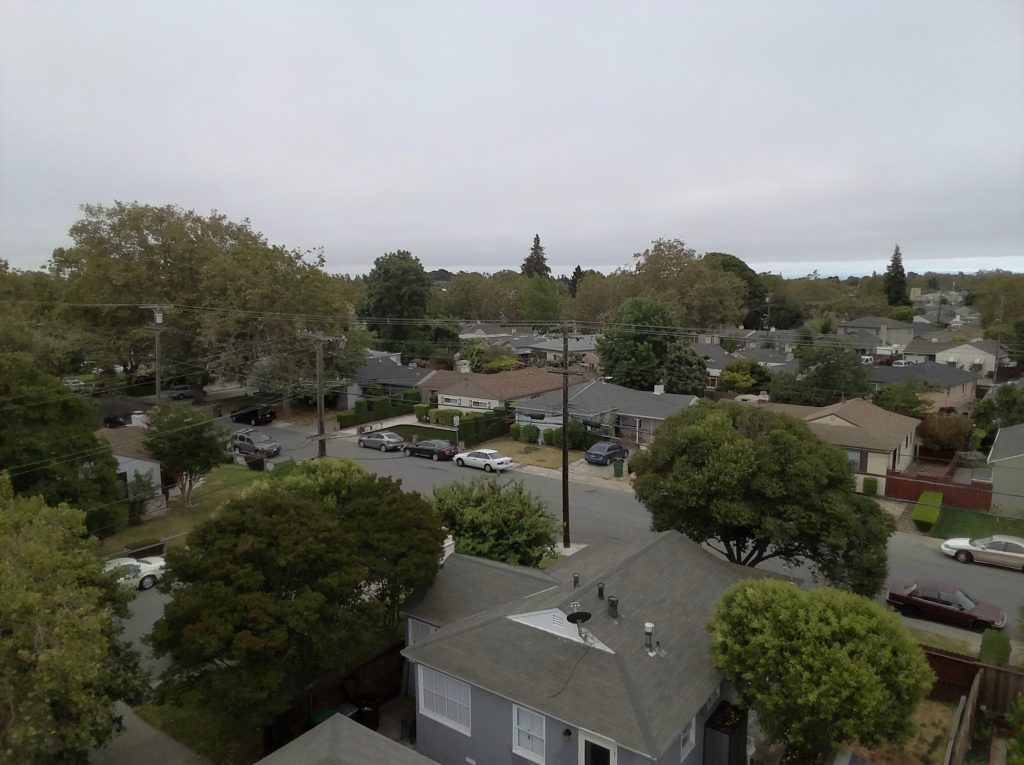 DJI not only makes a variety of off-the-shelf hobbyist drones that caters to everyone's budget but also custom-made ones depending on the application — be it in military, science, agriculture, engineering, and of course, the movie industry.
To capture the lowest end of the hobbyist drone market, DJI partnered with Intel and Shenzhen, China-based Ryze Tech, and brought out the Ryze Tello.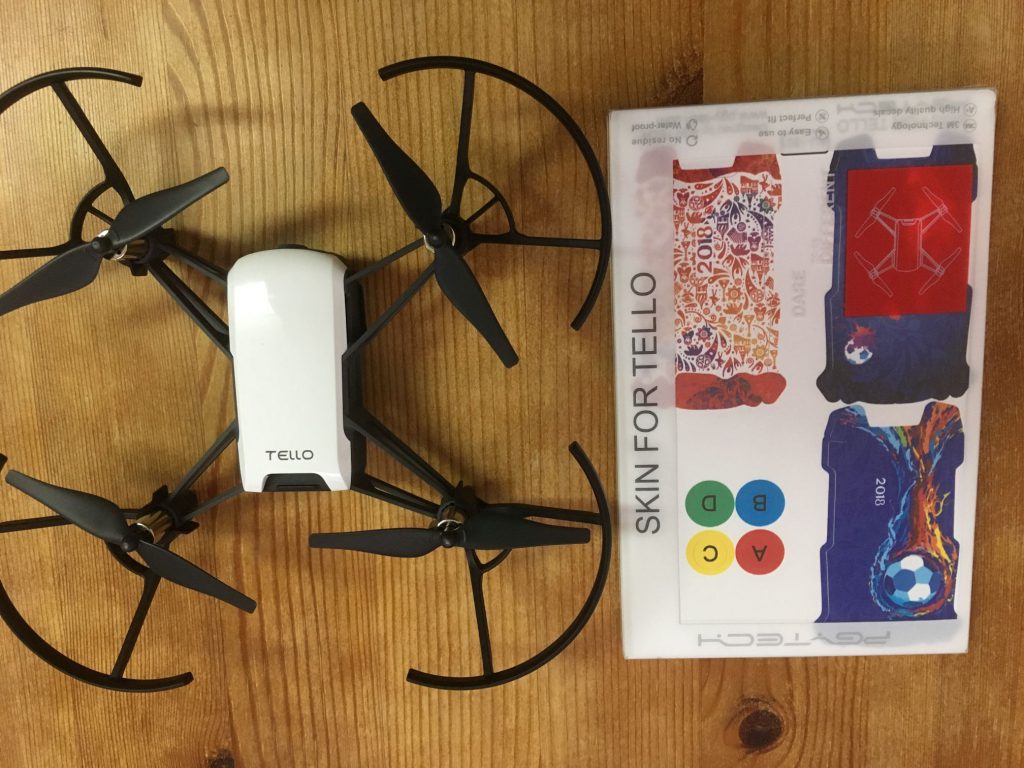 It's a vision positioning system-equipped US$99 toy-hobbyist drone with a programmable Intel processor as well as a 5-megapixel 720p camera (at 30 fps) -not sure though, if some Hasselblad technologies were incorporated after DJI bought into the Swedish camera company in 2015- as well as some other tech goodies packed in 80 grams -battery included- of good-quality plastic and miniature circuit boards.
It's basically a very, very small home computer with a nice webcam that flies.
What makes this little toy drone so fun is that it won't hurt your pocketbook so much if ever you crash or lose it.  But, it's so stable to fly that the only way you can lose or damage it is to fly it in very windy conditions.
In actual use, the Ryze Tello flies for a good 10 minutes -specs say 13 mins.- on a full charge with a range of about 100 meters.  But hacks like using a US$10 Wi-Fi repeater or range extender improves not only the range but also the video quality transmission.
Also, software hacks like TALS (free) and Altitude Limit for Tello (US$ 0.99) – but both are available only for iOS devices– can extend the 10-meter height limit of this little drone to 10x or 100 meters.  Be careful though as the vision positioning system of the drone gets compromised at over 10 meters.
Accessories for the Tello are also inexpensive like the US$29 GameSir T1d Bluetooth controller and about US$ 15 to $25 for a 3 to 4  battery-charging hub.  Extra original batteries -made by FullyMax– are about US$19.
These prices might be even lower if you get the Ryze Tello in 'bundle deals'.  I once saw a DJI stall inside a very popular shopping mall in downtown San Francisco selling the Ryze Tello with an extra battery for as low as US$ 89.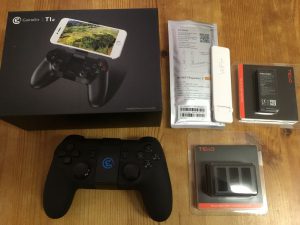 All in all, for about US$ 200, you can truly enjoy the thrills of R/C flying -or, shall I say, drone flying- without the nasty additional expenses associated with the learning experience alone.
Once you had mastered -it's so easy-flying this tiny toy drone or, simply has grown tired of it but truly enjoys aerial photography, then, you could upgrade to a DJI Spark…and then to a Mavic Air, Mavic 2, or Pro.
April 2019 update:
In late 2018, a new app -available only for Android- called Tello FPV + RTH was released by a German hobbyist called Volate!lo.  Priced at $5.49, the feature-rich app made the Ryze Tello drone much more capable particularly the return-to-home feature in spite of the unit's lack of a GPS.
Last November 2018, Ryze sold their Tello Boost Combo at a discounted price of only $99 (plus tax) from the current/regular price of $149 (plus tax) at DJI's website.
The package includes the Tello drone, two (2) sets of spare propellers, three (3) original FullyMax flight batteries, a 3-battery charging hub, and the USB cable.
All the contents in the Boost Combo set would have easily cost between $150 to $170 if purchased individually.
It was such a steal that I couldn't resist but to get one as a spare unit.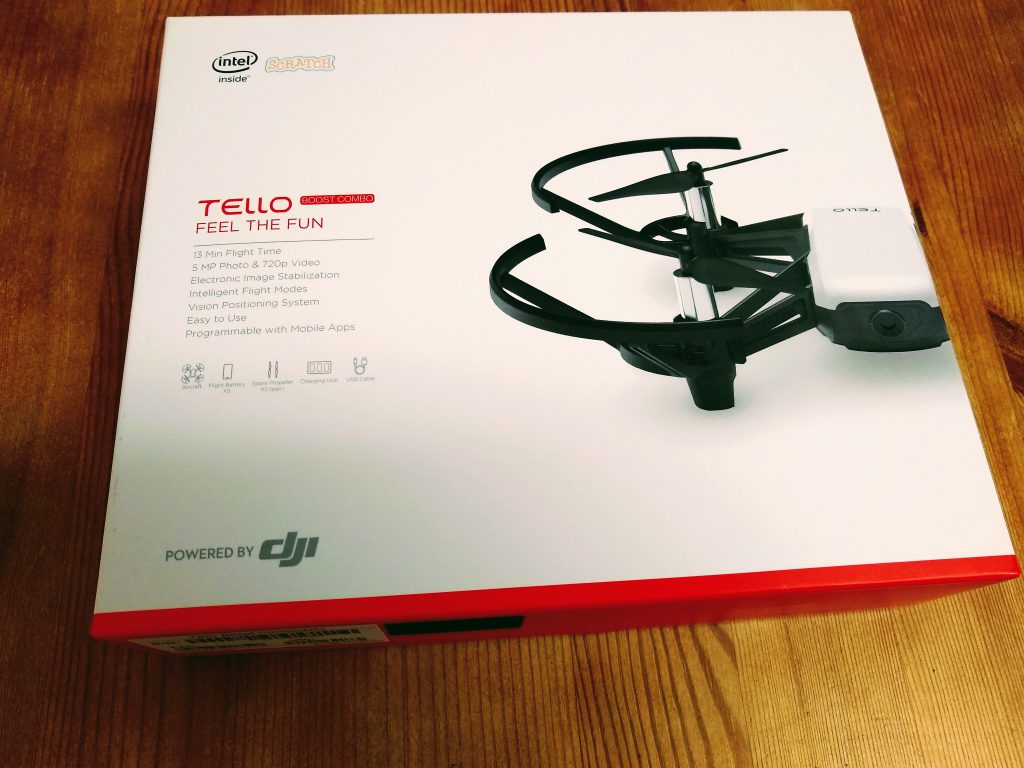 Also, early this year, Ryze Tech released an Iron Man Edition of their best-selling beginner drone for die-hard Marvel fans and currently sells for US$ 129 (plus tax).
It is essentially the same Tello unit except for the Iron Man-themed protective shell, colors, and trims of predominantly metallic-red and gold.   This special edition Tello also comes with its very own app called Tello Hero.
Note that you can use the standard Tello app to fly the Iron Man Edition Tello aircraft but you can't use the special Tello Hero app to fly the $99 'ordinary edition' Tello.
But, of course, you can also use the much better Tello FPV +RTH app by VolaTe!lo on the Iron Man Edition unit.
A must-buy for all Marvel fans and avid Tello flyers!