While we don't want our computer hardware to fail at all or even while still under its warranty period but it's a fact of life that some of them do.
In my case, I thought solid-state drives (SSDs) would be more reliable than a conventional one because the former has no mechanical or moving components.
I was dead wrong.
In a span of a week, two (2) – one (a 120 GB PNY CS1311)  was used as a back-up in a Mac while the other (a 480 GB OCZ-Toshiba ARC100)  was the primary drive in a custom-made PC- of my SSDs failed that left me scrambling to look for their invoices up in our attic.
Luckily, I had saved those receipts, and that both SSDs are still within their warranty periods.  The majority of SSD manufacturers these days offer a 3-year warranty for their entry-level to mid-range models.  Some high-end units (usually the 'enterprise' models) get from 5 to 10-year warranty periods.
So this was my RMA (Return Merchandise Authorization) experience for the two products:
For the 480 GB ARC100 by OCZ-Toshiba, my expense was zero and I had my replacement SSD in hand just after four (4) days of filing the RMA.   Currently, they have the best warranty program in the industry with their  "Advanced Warranty Program" for most of their SSDs including some 'legacy' (aka: obsolete) models.
After they had received a copy of the receipt (proof of purchase as well as to confirm if it's still under warranty)  via email, a UPS Ground return label was included with the RMA number.  The next day, they promptly shipped a replacement SSD via UPS 2-day service.
OCZ-Toshiba's customer support was very professional, straightforward, and excellent. No nagging and unnecessary questions.  Moreover, you are constantly notified via email of the entire RMA process.  This is what customer service/support is all about.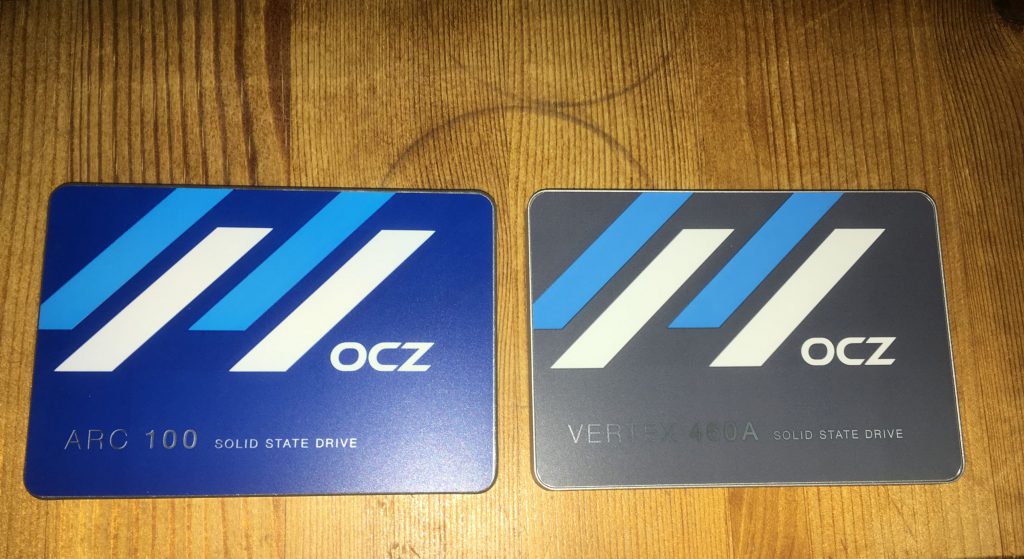 For the 120 GB CS1311 made by PNY, my expense came to about $10 –shipping back the defective unit via USPS Priority Mail to their support center in Parsippany, New Jersey- and I had the replacement SSD in hand eleven (11) days after I filed for an RMA number.
It could have taken more time had I not sent the defective unit back via USPS Priority Mail which usually take just two (2) business days.  PNY shipped the replacement only after they had received the bad SSD and utilized the cheaper but slower UPS Ground service.
To its credit, PNY's customer support was also prompt and straightforward but it lacked the same attention to details as OCZ-Toshiba.  And, they didn't send follow-up emails to inform how the entire RMA process had evolved.   You had to constantly go to a link they had provided after the RMA # was issued to check on its status.
Verdict: Hands down, OCZ-Toshiba was the winner with its "no cost to the consumer approach" and very fast turnaround.
That's why a product's warranty is the only protection consumers have for their hard-earned money.
And, how companies go about honoring their warranties spell the difference between respectability and plain money-grab.
So, when buying a solid-state drive make sure that you save those receipts and keep them inside an envelope as most of them are printed out in thermal paper.  Prolonged light exposure will erase all the information and render it useless.
NOTE: Both OCZ-Toshiba and PNY replaced their defective units with brand-new, retail-box sets.